Dashboard Camera
Shop Dashboard Camera in Philippines
L.A. Car Accessories
 carries a large selection of 
Car Dash Cams DVR
 products to choose from in Metro Manila, Philippines for your road protection and safety. Day or night, our Dash Cams Video Recorder is your most reliable eyewitness on the road.
Dashcams are cameras which are equipped to the front and sometimes at the rear end of the vehicle. These cameras have the ability to record anything without pause. With this astounding piece of gadget, the drivers stay relaxed as everything is recorded in case of an accident too. These devices are loaded with multiple recording modes and also have a built-in GPS navigator system that shows the speed and location of the vehicle.
L.A. CAR Accessories Store provides a wide array of Car Dash Cams
DVR products
across the nation. We are a leading provider of car accessories around the Philippines. With three highly competent stores, we provide a large variety of modern
car accessories in the Philippines
including the car dashboard camera's being one of the most highly efficient products traded by us.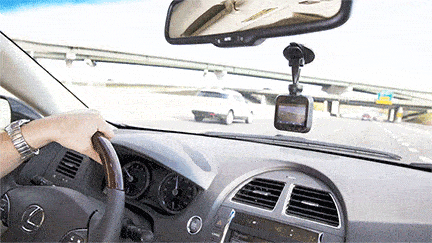 Our online site features a series of the latest car dashboard camera that belongs to the best of the brands in the trade. The reason why you should be coming in over for a visit to our stores is that all the top-notch brands for Dashboard cameras are housed here. You can check-out the gadgets and devices online at our site, but we insist that you come over to our two car accessories shops to personally inspect how the Transcend DrivePro works and how well it looks on your machine.
Top-of-the-line Transcend DrivePro is an innovation in itself. It automatically upgrades the value of your car to the peak besides of course, the high-resolution and its ability to pickup all aspects even in the dimmest of lights are features that add to your personal security and safety inside the car. Gift some quiet peaceful moments to yourself and your family by having your car equipped with the dual dash cam in the Philippines. No more worries or concerns of movements in and around your prized vehicle or accidents on the road with the dual dash cam in Philippines fitted from L.A. Accessories. This dashboard camera covers your car from the back and the front not missing out on any big or small movement, recording everything stealthily to your benefit!
If you are wondering where to buy the best car dashboard camera and get the fittings done for seamless operation, then let us tell you that in the Philippines, we are the number one dealer in not only car accessories but also in the installation of the same. Our experts, trained in the job offer commendable services in ensuring that the dashboard camera, be it any brand or make, is fitted with thorough professionalism and enhanced performance.
Browse through all the categories of car accessories that we have got for you at our shops and then walk in for experiencing them in person!