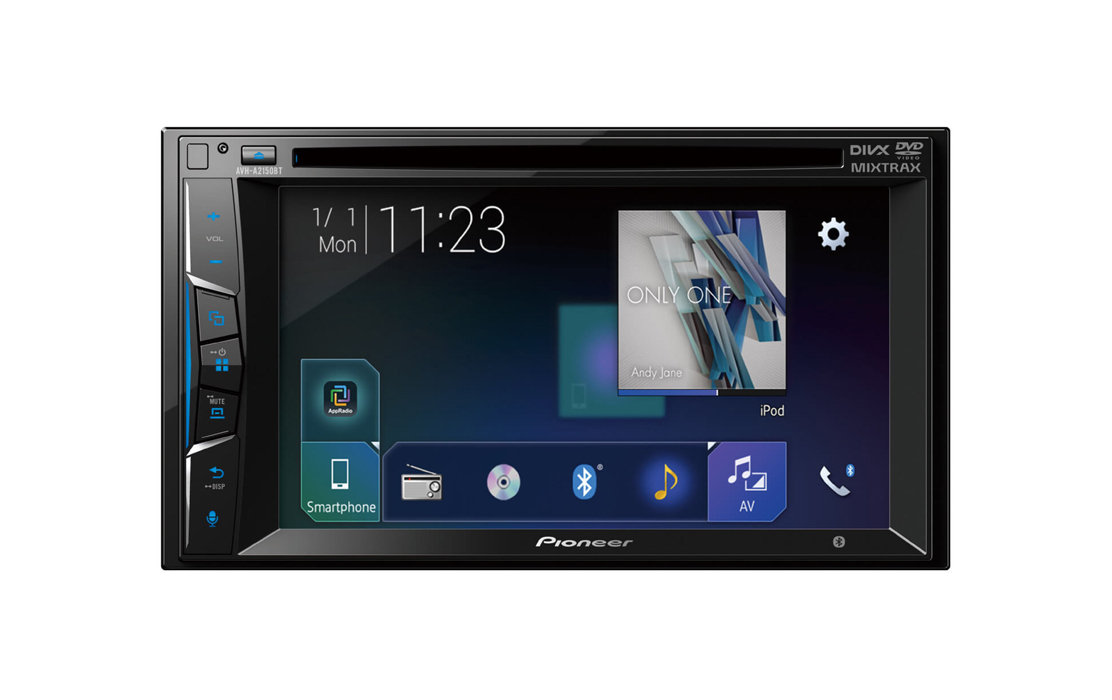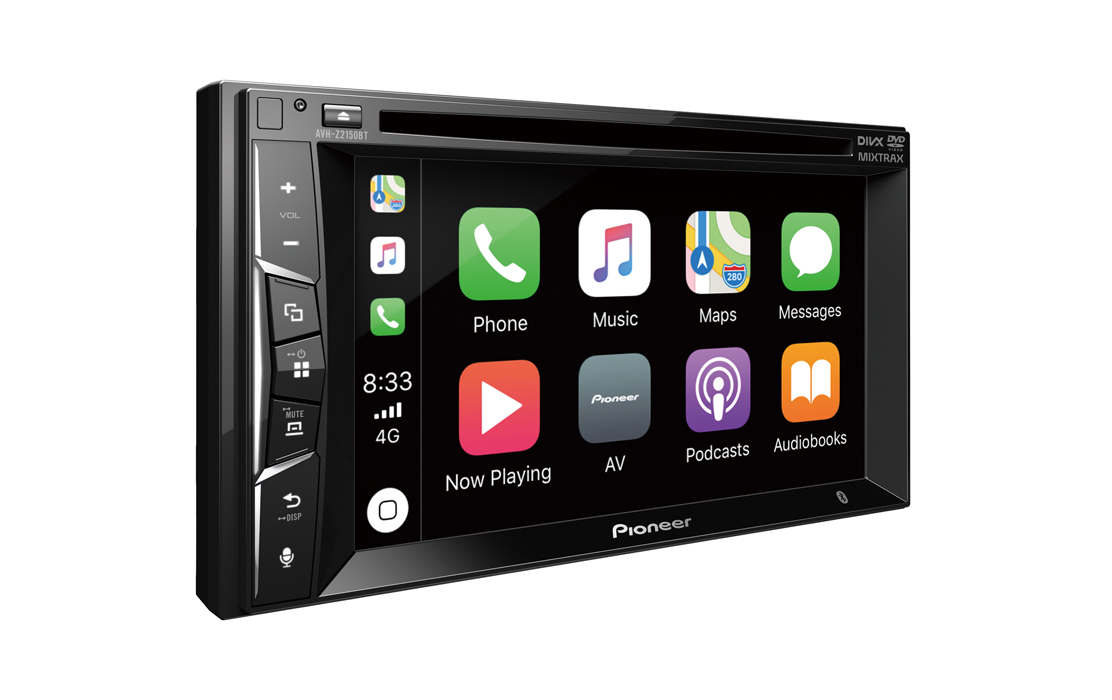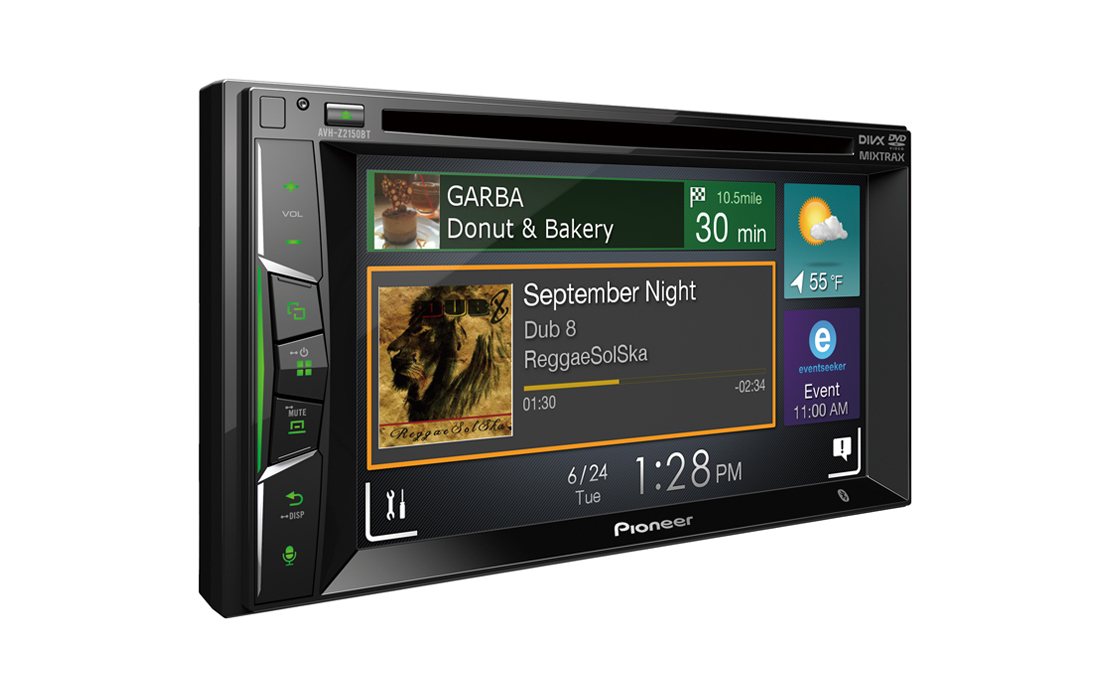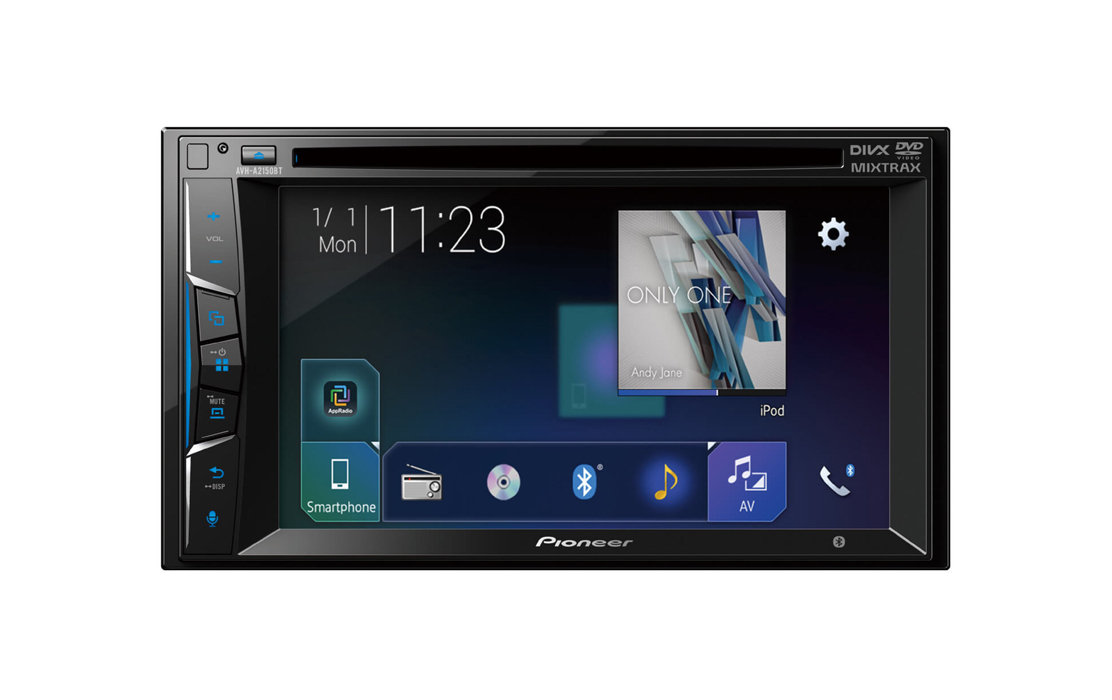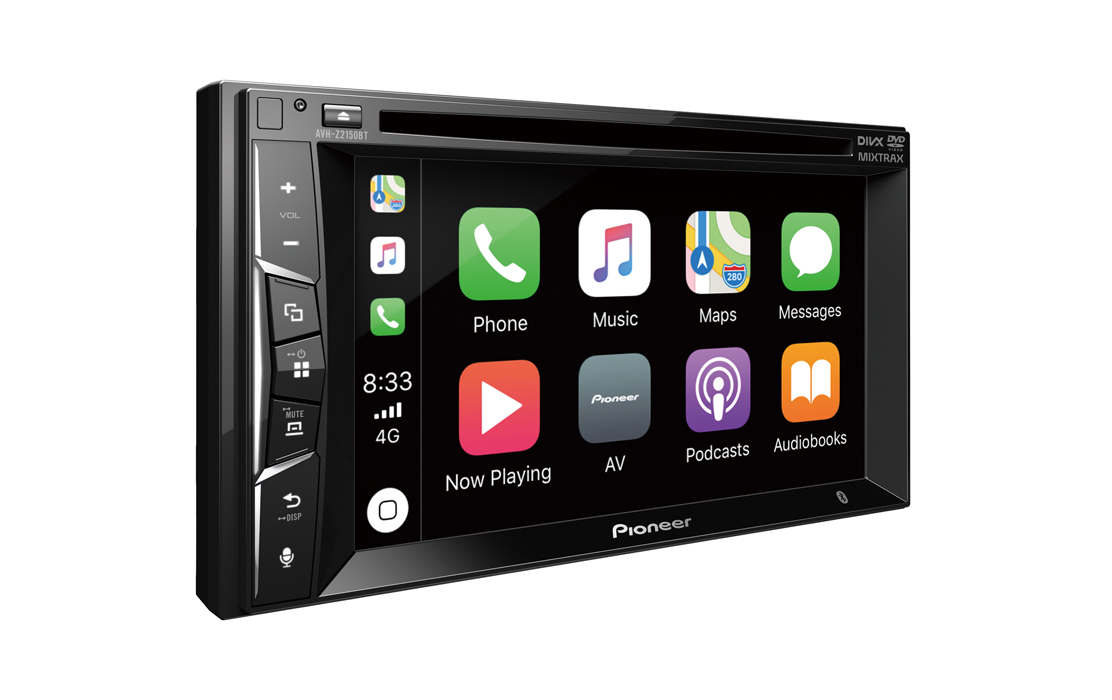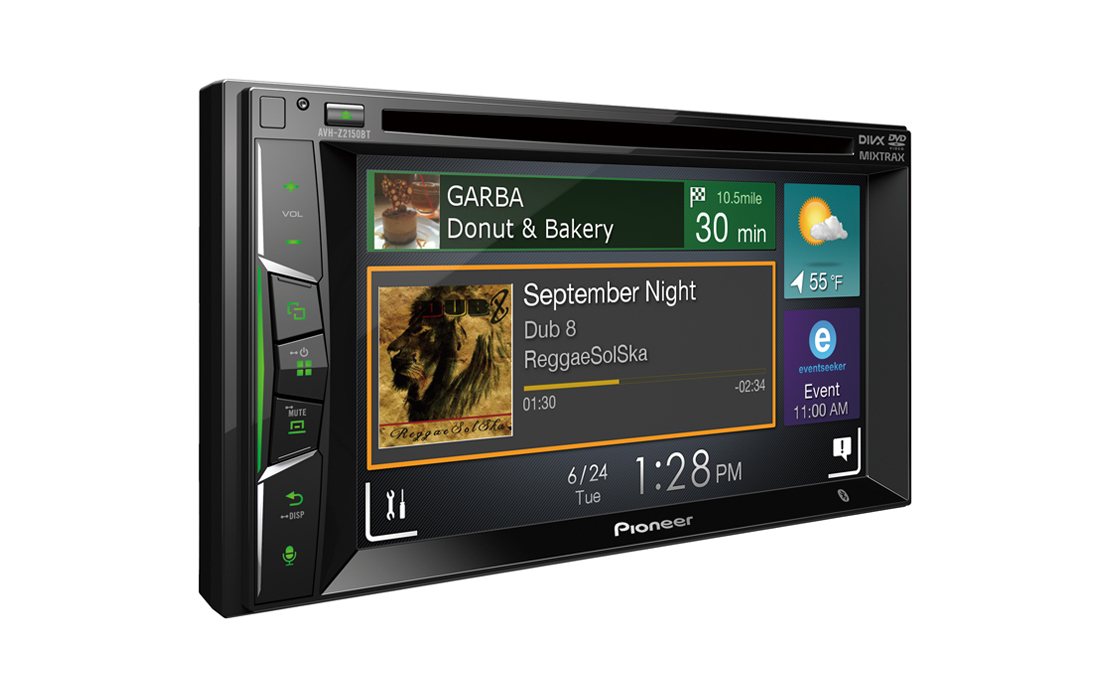 Pioneer AVH-Z2150BT Car DVD Stereo
Php 23,500.00
The AVH-Z2150BT connects you and your vehicle on a whole new level; offering Apple CarPlay®, Bluetooth®, Spotify® Connect, plus a reverse-camera input, at a more consumer-friendly price point.
INQUIRY FORM


Premium Entertainment for Every Driver
The Z-Series brings premium in-car entertainment features to the masses, like Apple CarPlayTM previously found only on our flagship receiver, plus Pioneer's new AppRadioMode+ that now plays video online and offline.
Meticulously engineered, all models can deliver a superior sensory experience, via a special circuitry with audiophile-grade components, as well as enjoy full HD video through the improved 24-bit True Colour screen for significantly richer hues. Meanwhile, a new highly customisable and intuitive graphical user interface ensures a truly seamless operation.
Features:
Apple CarPlay
The model features Apple CarPlay, the smarter, safer and more fun way to use your iPhone in the car. Apple CarPlay gives iPhone users an incredibly intuitive way to make calls, use Maps, listen to music and access messages with just a word or a touch.

Learn more at www.apple.com/ios/carplay or www.pioneer-carglobal.com/CarPlay
Music For Audiophiles' Ears
This car multimedia receiver offers FLAC file* playback capability at up to 48 kHz/24 bit high resolution CD-quality audio playback. It is also loaded with audio settings to enhance your music listening experience including a 13-band EQ with slope adjustments, time alignment, three-way network mode, auto EQ, Pioneer's proprietary Sound Retriever AIR, and high voltage preouts.

*For the files stored in USB thumbdrive.
Full HD Video From USB Devices
The new Z-Series receivers can play Full HD (1080p) video from files encoded in various digital formats that are stored in your easy-to-connect USB devices.
Enhanced Video Playback
Users can play their favourite videos, either stored in their smartphone or online, conveniently and quickly leveraging Pioneer's AppRadioLive application.
Waze Compatibility
AppRadio Mode + is compatible with Waze—a social GPS driving/navigation app that offers map, real-time traffic, and various other information for you to access on the large display of a compatible AV receiver. For safe driving, the AV receiver mutes music that is playing whenever the guiding voice emerges, so you can easily hear the guidance you seek.
Customisable User Interface
Operating the Z-Series has never been easier with a responsive, powerful and intuitive touchscreen user interface that is easy to use and highly customizable. Clearly, the Z-Series is designed specifically for today's smartphone and tablet-driven lifestyle.
Capacitive Touch Panel
Enjoy true-to-life images with this 7-inch capacitive touchscreen, which is brighter and sharper, feels much more sensitive, supports multi-touch, and is easier to operate with a new Graphical User Interface.
Direct control
Control your iPod/iPhone or Android smartphone directly from your car dashboard. Enjoy songs from your music library in superior sound quality, while charging the battery.
Apps in your car
Don't you wish you could run smartphone apps, browse the web, enjoy your favourite music, videos and photos directly from your car dashboard? All this and more is possible with AppRadio Mode.
24-bit True Colour Panel
Enjoy true-to-life images with this panel, which is capable of displaying up to 16.7 million distinct hues, or 256 times better colour fidelity than most standard models.
Spotify
With Spotify being a dedicated A/V source on the new Z-Series receivers, you now have the ability to control content from the Spotify app on your smartphone. You can play, pause and skip tracks, browse playlists, albums and radio stations on the go using the Pioneer controls.

*Spotify support for AVH-Z1050DVD is compatible with iPhone only
Premium Sound Quality
Crystal-clear audio is achieved using a newly developed circuit board that eliminates noise, audiophile-grade components, and professional tuning by Pioneer experts.
Hands-Free Calling & Audio Streaming
From hands-free calling, wireless audio streaming with artist, album, and song search, simple pairing, and voice recognition, Bluetooth wireless technology has made life in the vehicle much more convenient. All Bluetooth-ready Z-series multimedia receivers can simultaneously connect up to five Bluetooth devices for family entertainment. Additionally, users can browse their media library with upgraded Bluetooth AVRCP 1.6 capability.
Plug and Play
The Z-Series multimedia receivers are designed to automatically detect and retrieve content from a connected smartphone. all without requiring user input and configuration.
Specifications:
DIN Size: 2-DIN
Display: 6.2″ WVGA
Preout: 3 (4V)
Playback: DVD/CD/USB
Video Format: MPEG4/H.264/MKV
Audio Format: "MP3/WMA/ ACC/WAV/FLAC"
AUX Input: Rear
USB Interface: Rear
Control for iPod / iPhone: Yes
Direct Control for Certain Android Phones: Yes
App Radio Mode: Yes
Mirror Link: SD / SDHC Memory Card Slot: No
Bluetooth: Yes
MIXTRAX: Yes
Dual Zone AV: No
Auto EQ: Yes
Advanced Sound Retriever: Yes
Time Alignment: Yes
Password Security: No
Back-Up Camera Ready: Yes
"Compatibility with unit and operations may vary depending on the software version and device."