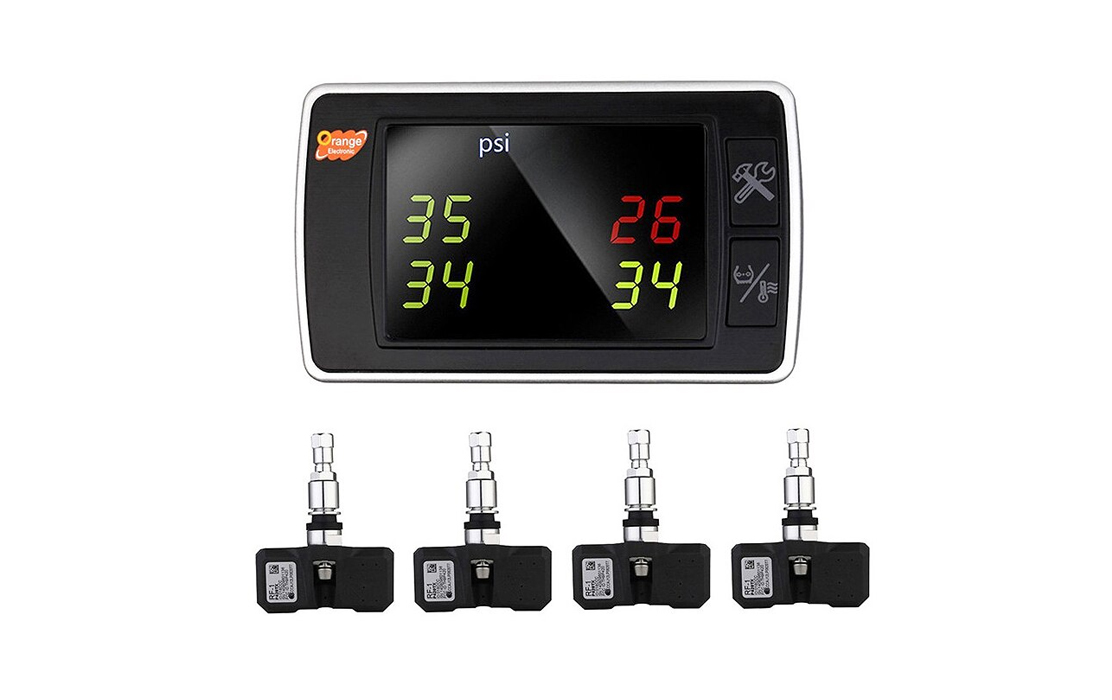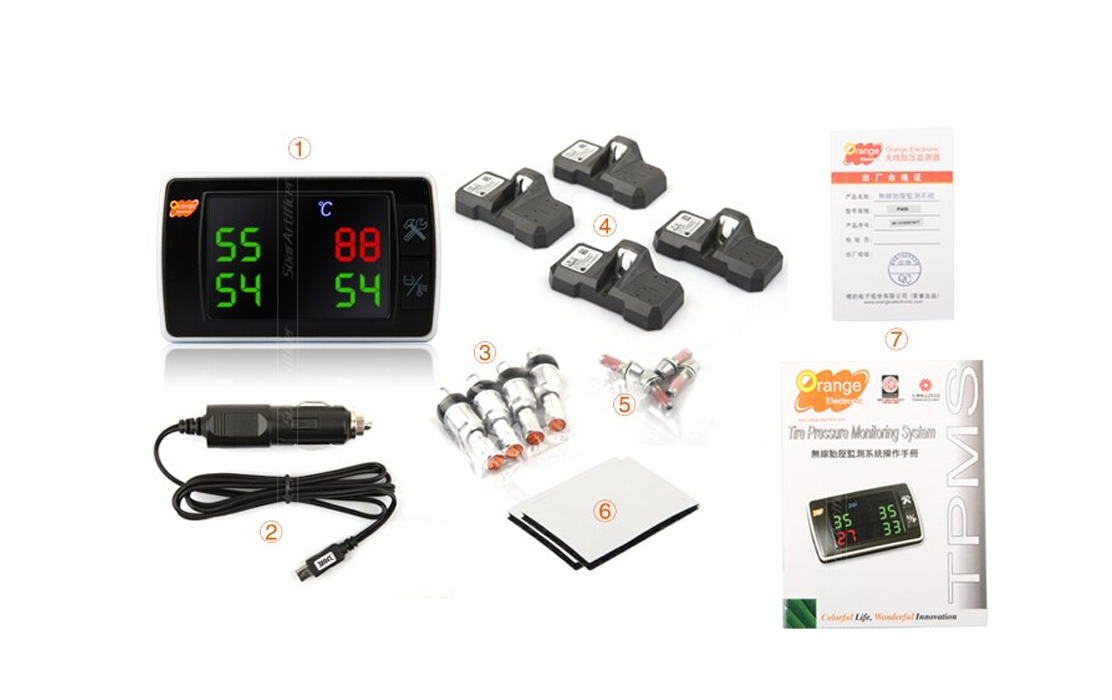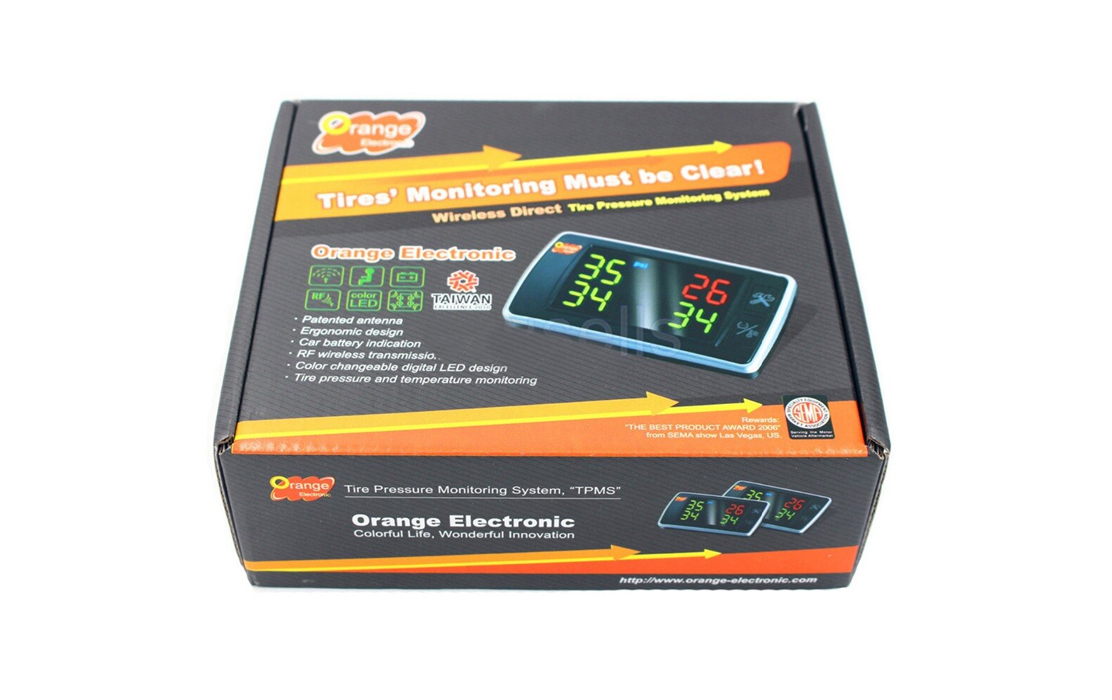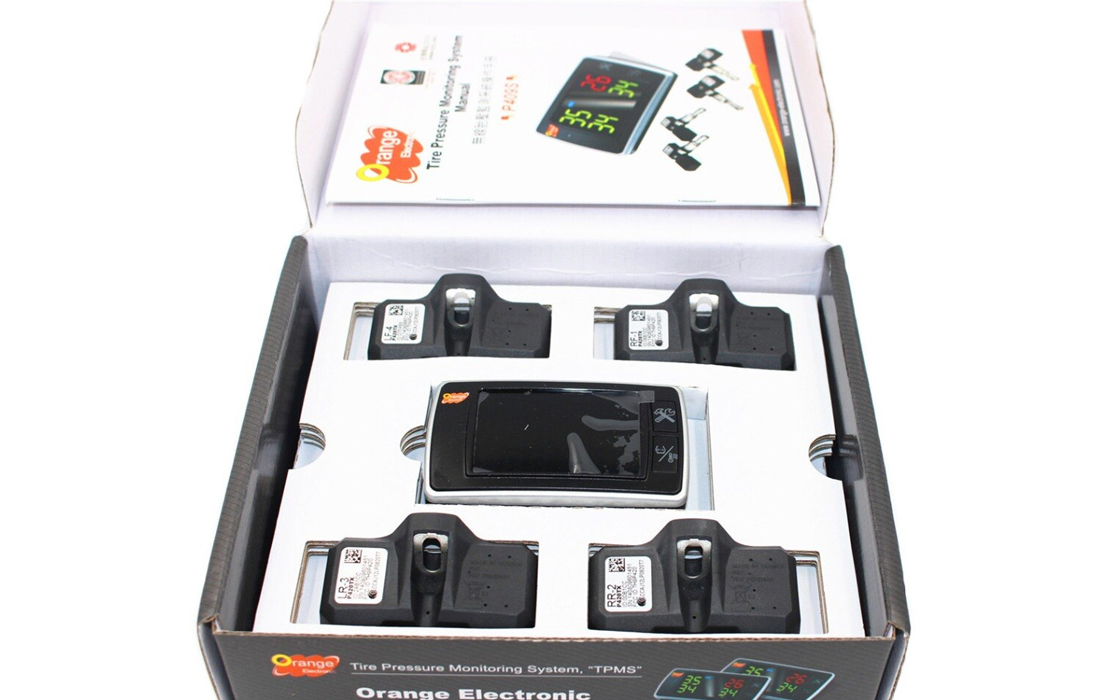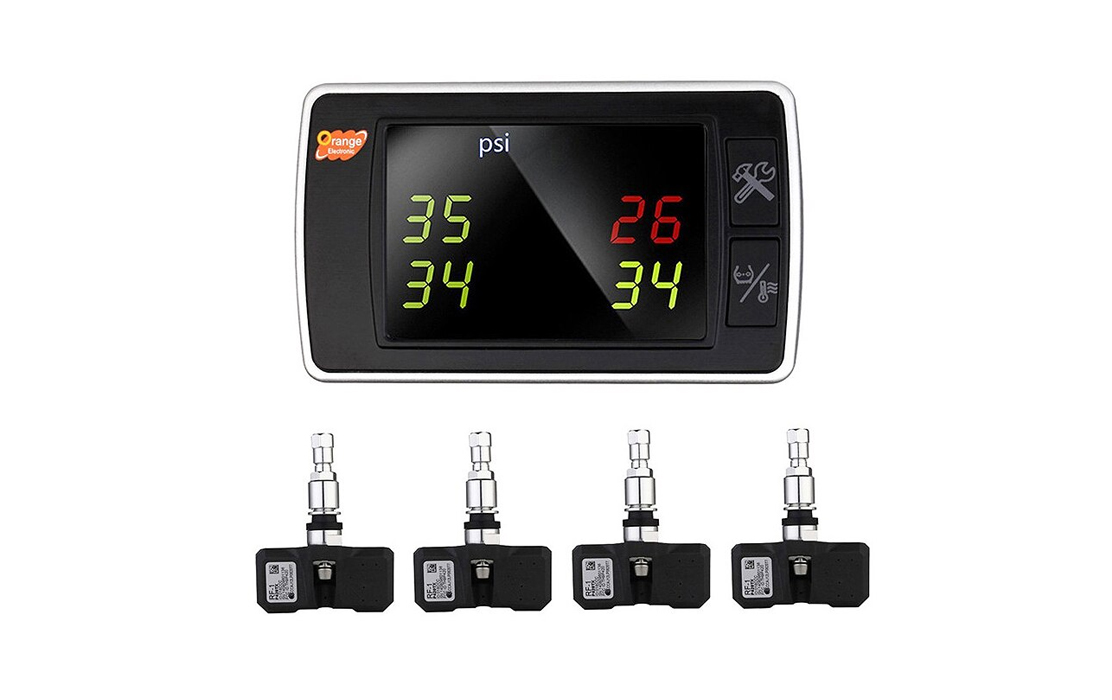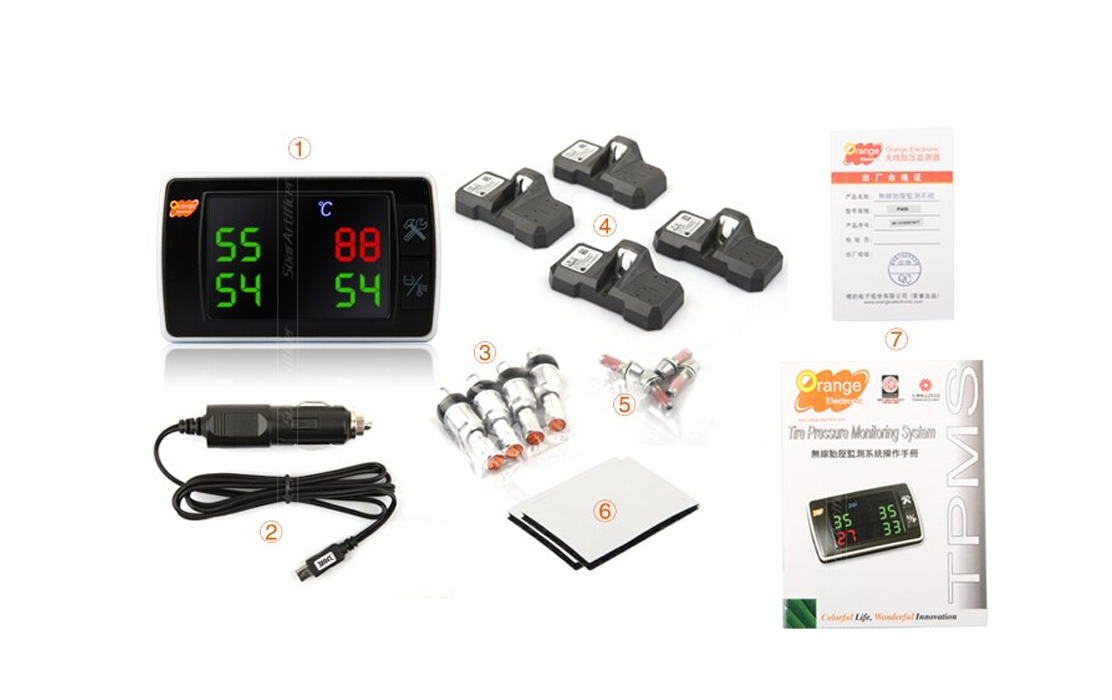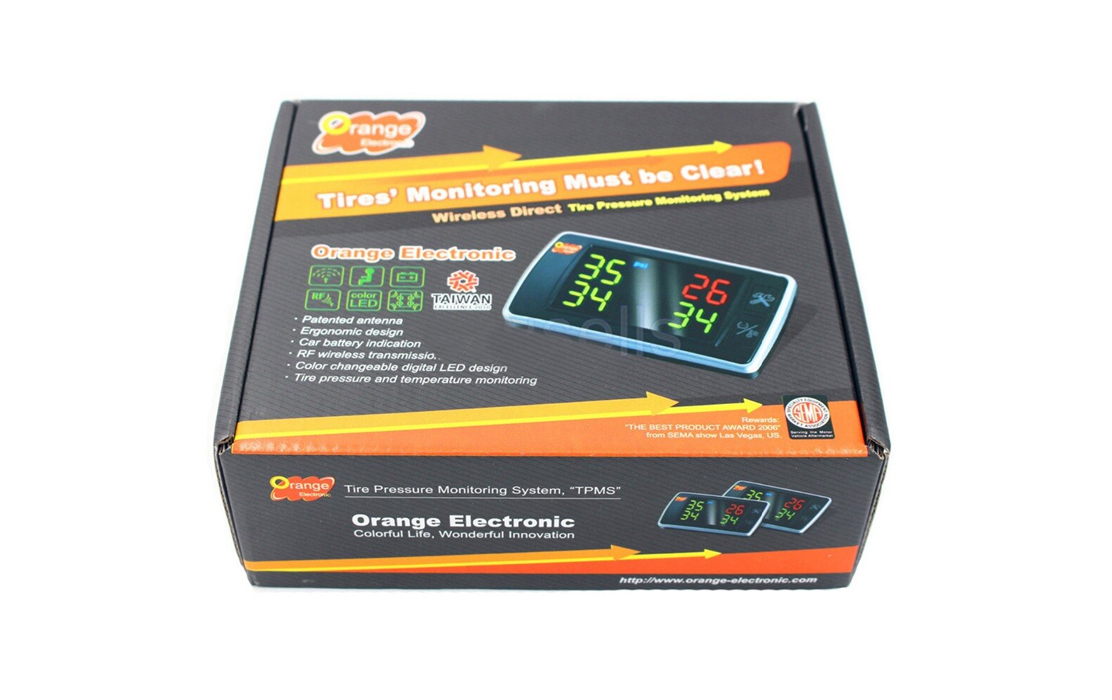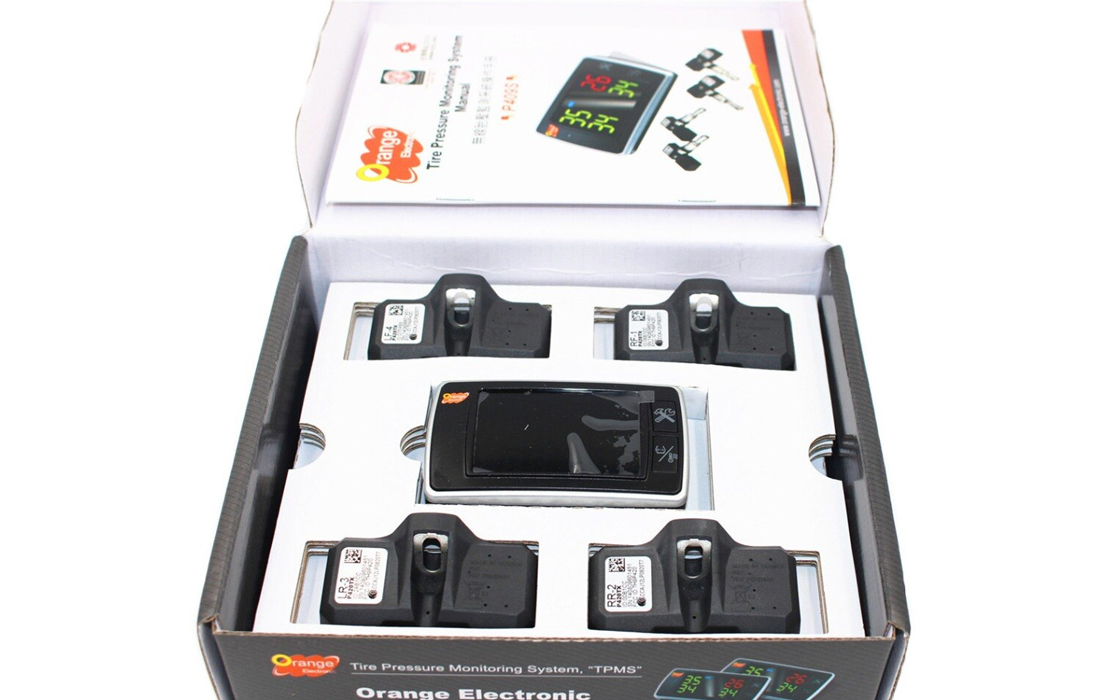 Orange Wireless Tire Pressure Monitoring System
Php 11,500.00
The Orange Electronic TPMS Tire Pressure Monitoring System will automatically monitor your tires in real-time for pressure and temperature.
INQUIRY FORM
SPECIFICATIONS
| | |
| --- | --- |
| Battery working life | 5-7 years |
| Storage temperature | -40oC to 125oC |
| Operating temperature | -30oC to 120oC |
| Operating humidity MAX | 95% |
| Operating frequency | 433.92MHz |
| Tyre pressure monitoring range | 0~74 psi |
| Pressure monitoring accuracy | ±1psi |
| Temperature reading accuracy | ±4oC |
| Transmission Power | MAX 5 dBm |
| Sensor battery specification | 3.0V |
| Lithium battery weight | 32g±3g |
| | |
| --- | --- |
| Receiver | |
| Operating voltage | 12V |
| Operating current | <200mA |
XM Technologies Inc. is proud to introduce to you the Orange Electronic Wireless Tire Pressure Monitoring System or "WTPMS". The Orange Electronic WTPMS will automatically monitor your tires in real-time for pressure and temperature. When any of the tire's pressure or temperature appear abnormal, the system will, in real-time, transmit signals to activate an audible and visual alarm on the central display giving the driver a warning of an impending problem with the tires. Giving ample time for the driver to find a suitable place to stop or even have enough time to find a service workshop to fix the problem immediately. The use of a Wireless Tire Pressure Monitoring System aids in safety, can extend your tire life and help reduce fuel consumption.
The Orange WTPMS comes with 4 sensors, 4 custom high pressure tire valves, nyloc locking screws, and a Central High Visibility LED display which can be powered by the cigarette lighter plug or can be wired directly to your ACC. Each sensor uses a special wireless protocol to allow the driver to detect loss of tire pressure. At the core of the technology are specialized transmitters. Engineered and designed for universal application, each transmitter contains an integrated circuit with unique identification, making sure that cross talking between vehicles is impossible. The driver will only obtain information from the vehicle's own tires. The central display shows the actual information of all 4 individual tires. By pressing a button the central display can cycle from displaying the pressure, the temperature, or both the pressure and temperature. Each sensor detects and monitors the pressure and temperature every 3 seconds and transmits the tire data to the receiver every 30 secsonds but as soon as it detects abnormal values under/over the preset values, it will immediately give a visible and audible alarm giving the driver time to react promptly.
Orange WTPMS Benefits:
Save on fuel costs: Under-inflated tires can lower gas mileage by 0.4% for every 1 psi drop in pressure of all four tires. With ever increasing gas prices, keeping your tires properly inflated can add up the savings!
Extend your tires lifespan: Under-inflation of 1 kPa can reduce a performance tire's tread life by 25%.
Be safer: Be forewarned of dangerously low tire pressure. 41% of accidents with physical injuries are linked to tire problems.
Avoid inconvenience: Minimize or avoid being stranded on the road with a flat tire, along with paying for expensive towing and emergency replacement tires.
Price does not include the labor of Php 1,500.00.