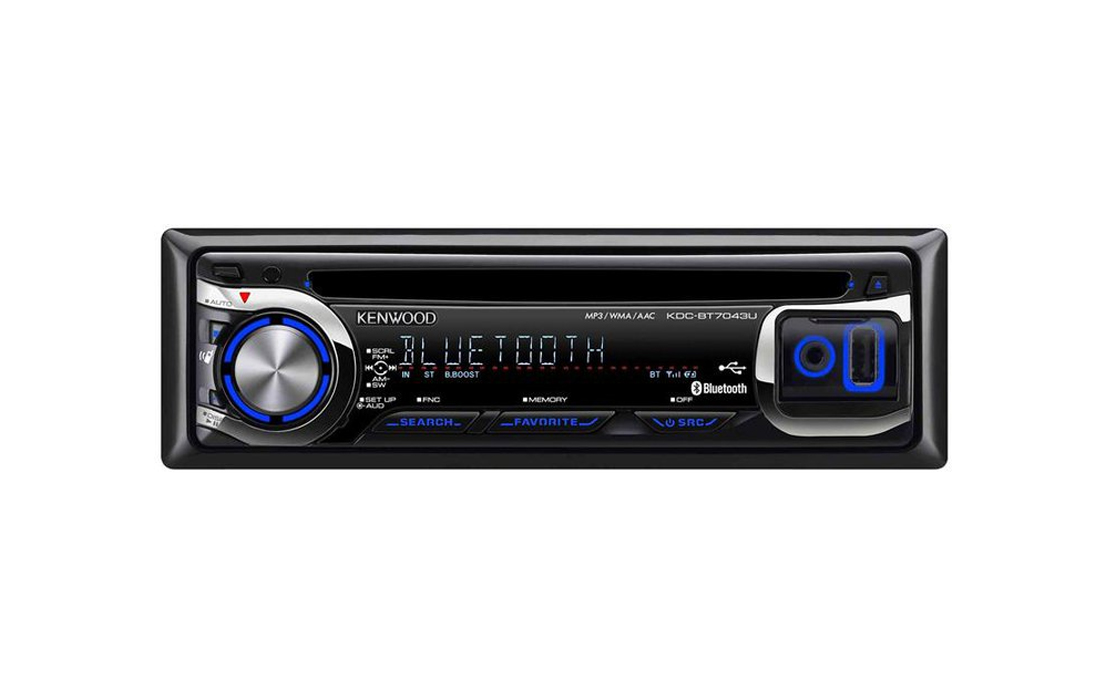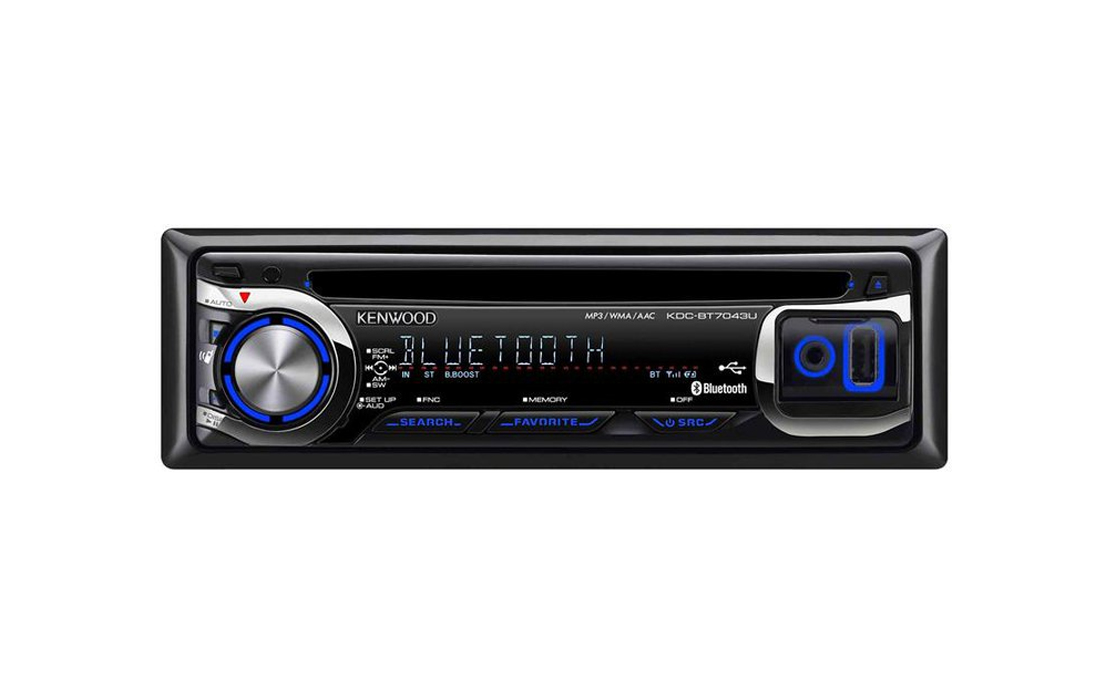 Kenwood KDC BT7043U Car CD/MP3 Receiver
Php 9,000.00
Bluetooth Built-in AAC/WMA/MP3/CD Receiver with USB Interface
INQUIRY FORM
Bluetooth Built-in AAC/WMA/MP3/CD Receiver with USB Interface
2009 NEW MODEL
General Features:
• Bluetooth Technology 
BLUETOOTH IN-CAR ENTERTAINMENT
Kenwood also wants to tap the incredible potential of Bluetooth for in-car entertainment systems. That is why we adopted Parrot's high-performance Bluetooth module, which not only delivers superb "hands free" communication but also is equipped with a host of advanced functions.
"Hands free" Features:
• Auto answer
• Auto clear
• Private mode
• Outgoing/incoming call memory
• Digital echo/noise cancelling
• Voice recognition
• Phone book data auto downloading & management
• iPod iPhone PLAY BACK 
Whenever you desire to play the music stored on your iPod or iPhone, simply hook up your iPod via the optional cable KCAiP101 to Kenwood's USB Interface, allowing full speed data transfer through USB. The optional cable can also be used to charge battery of your iPod or iPhone.
• Music Search 
ONE BUTTON SEARCH FUNCTION
Music Search is the most convenient way to search for your favorite song from your music library. Simply push the search key, then all you need is to rotate the volume knob until it comes to the song you are looking for.
• Favorite Memory 
FAVORITE FUNCTION
Convenient storage of up to 6 of your favorite radio stations, iPod song positins, phone numbers, and setup functions as a preset memory.
Quickly access your stored favorites with the 3 easy steps shown below.
• 13 Digital FL 
This high contrast FL tube display is capable of displaying up to as many as13 characters. Long file
names, descriptions and phone numbers can be displayed for easy viewing.
• FRONT USB AND AUX INPUT 
An AUX terminal can be used for an iPod or other portable audio player connection.
The USB terminal can be used to input USB memory, attach a USB compatible digital audio player or iPod through iPod cable. These terminals are on the front of the unit and have a sliding cover to avoid dust and ensure more secure connections.-iPod USB direct control only on KDC-BT7043U, KDC-MP6043U, and KDC-MP5043U
• NEW BASS BOOST
The completely new type of Bass Boost using DSP technology. As the low frequency sound is non-directional, the new bass boost is designed to take low frequency sound from the both right and left channel and mix them. The sound is then played back through both right and left speakers, producing powerful bass sound more efficiently.
• TDF
• Display Off
• 50W×4 MOSFET
• System e EX
• DIGITAL E's+
• Supreme
• 2.5V 3PREOUTS
• Woofer Ready
• 24Bit DAC
• AAC WMA mp3
• CD-R RW READY
• DUAL ZONE
• OEM Wired Remote
• Built-in BT Mic