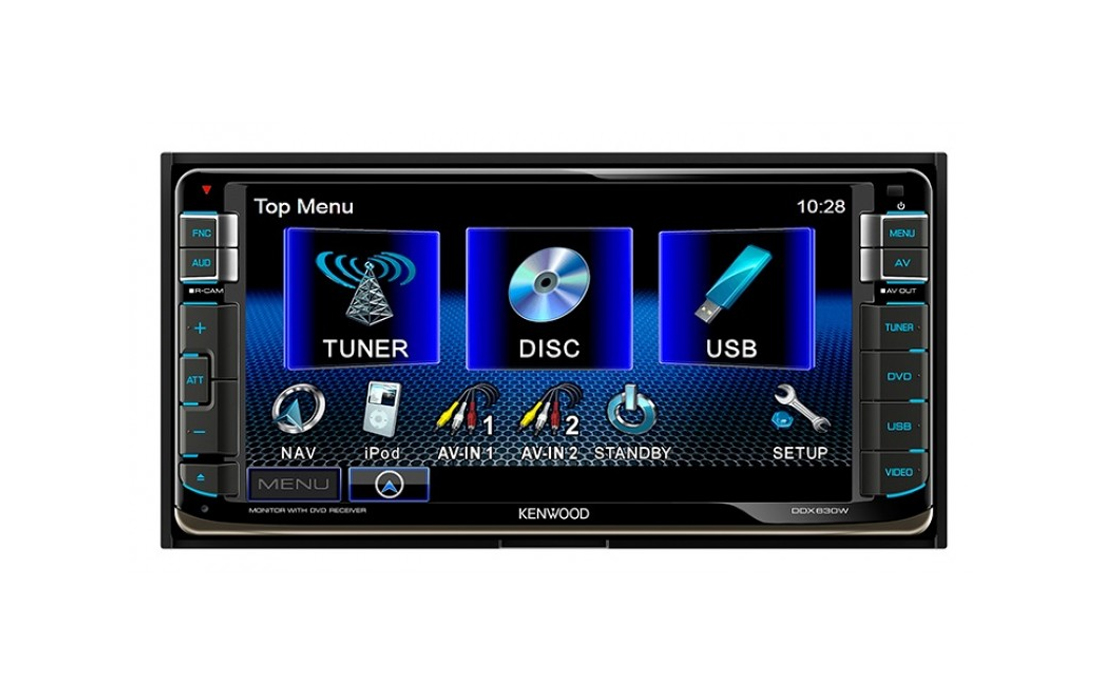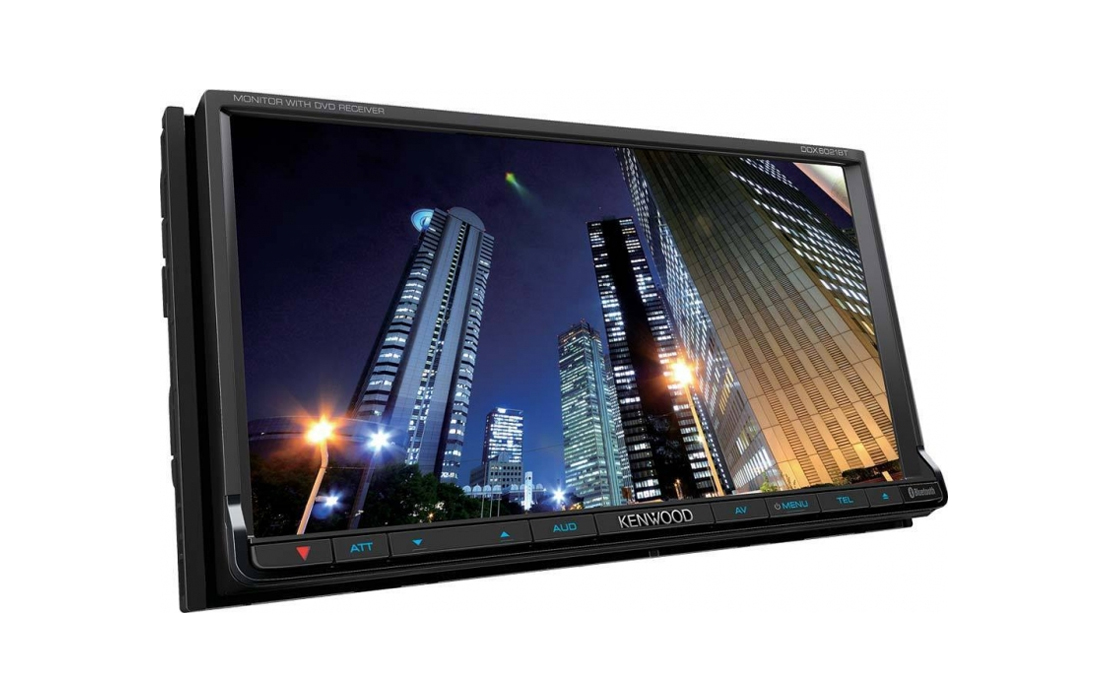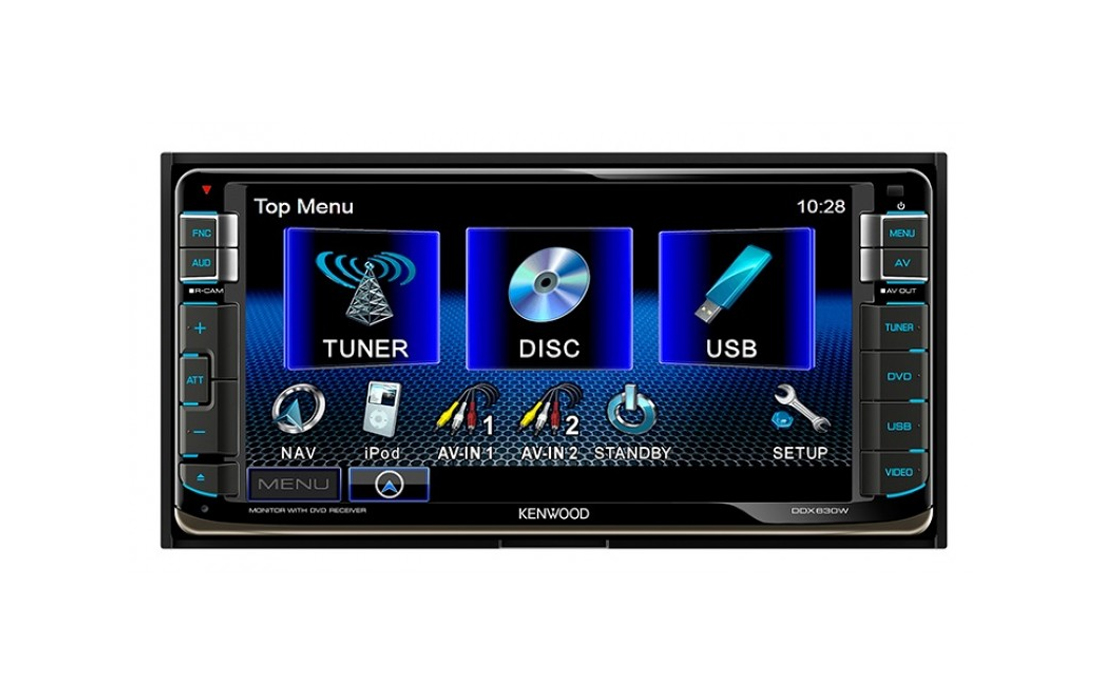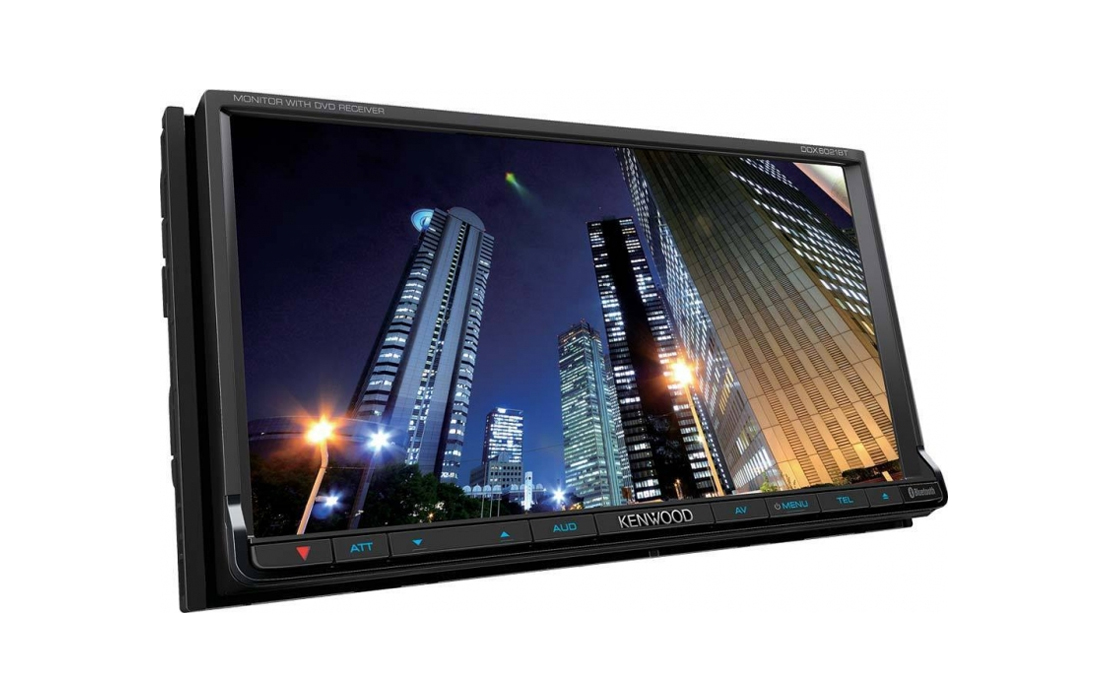 Kenwood DDX 630W CAR DVD
Php 22,000.00
Kenwood DDX630W Perfect fit wity all Toyota cars, the ultimate in sound experience. The 200mm DDX 630W fits seamlessly requiring no extra side brackets, ensuring an elegant and complete finish that matches the overall dashboard design.
INQUIRY FORM
S.R.P: Php 24,000.00
Free Installation. Credit cards accepted.
Package:  Choose an add-on at special discounted prices
Option 1: Add a night vision camera for Php 3,500.00
Option 2: Add a Pair of Headrest Monitors for rear passenger for only Php 9,500.00 instead of Php 11,500.00
Option 3: Add an advanced Kenwood Navigation unit for Php 18,000.00 with complete Philippine map.
Option 4: Add a tv tuner Php 6,500.00

KENWOOD DDX 630W
Kenwood DDX630W Perfect fit wity all Toyota cars, the ultimate in sound experience. The 200mm DDX 630W fits seamlessly requiring no extra side brackets, ensuring an elegant and complete finish that matches the overall dashboard design. Also, you're able to expand and enhance the sound quality for excellent sound reproduction. Get geared up for an immerse listening experience
SPECIFICATIONS
Monitor Section
Picture Size
W x H
6.95 inches(diagonal) wide
156.6mm x 81.6mm
Display System
Transparent TN LCD panel
Drive System
TFT active matrix system
Number of Pixels
1,152,000
800H x 480V x RGB
Back Lighting
LED
DVD Section
D / A Converter
24Bit
Audio Decoder
Linear PCM
Dolby Digital
dts
MP3/WMA/AAC/WAV
Video Decoder
MPEG1/MPEG2/DivX
Wow & Flutter
Below Measurable Limit
Frequency Response
96k Sampling
20 – 22,000Hz
48k Sampling
20 – 22,000Hz
44.1k Sampling
20 – 20,000Hz
Total Harmonic Distortion (1kHz)
0.010%
S/N Ratio (db)
99dB(DVD-Video 96k)
Dynamic Range
98dB(DVD-Video 96k)
DISC Format
DVD-Video/VIDEO-CD/CD-DA
Sampling Frequency
44.1kHz/48kHz
96kHz
Quantifying Bit Number
16/20/24bit
USB I/F Section
USB Standard
USB2.0 Full Speed
File System
FAT 16 / 32
Maximum Power Supply Current
DC5V 1A
D/A Converter
24Bit
Audio Decoder
MP3/WMA/AAC/WAV
Video Decoder
MPEG1/MPEG2/DivX
SD Section
Compatible File System
–
Maximum Memory Capacity
–
Data Transfer Rate
–
Audio Decoder
–
Audio Decoder
–
Bluetooth Section
Version
–
Frequency
–
Output Power
–
Maximum Communication Range
–
DSP Section
Graphics Equalizer
BAND
–
Frequency (Hz) (BAND1-7 (DDX8036BT: BAND1-13))
–
Gain (dB)
–
2Way X'Over
HIGH PASS FILTER Frequency
–
SLOPE
–
LOW PASS FILTER Frequency
–
SLOPE
–
Time Alignment
Front / Rear / Sub-Woofer
–
Center
–
Position
–
FM
Frequency Range (Frequency Step)
87.5MHz – 108.0MHz (50kHz)
Usable Sensitivity
9.3dBf
S / N (db)
70dB(MONO)
Selectivity
Over65dB(±400kHz)
Stereo Separation
40dB(1kHz)
AM
Frequency Range
(Frequency Step)
LW:153 – 279kHz(9kHz)
MW:531 – 1611kHz(9kHz)
Usable Sensitivity
MW … 25μV / LW … 45μV
DAB
Frequency Range
–
Sensitivity
–
Sensitivity
–
Video
Color System of External Video Input
NTSC/PAL
External Video Input Level
(RCA /Mini jacks)
1Vp-p / 75 Ohms
External Audio Max Input Level
(RCA /Mini jacks)
2V / 25k Ohms
Video Output Level
(RCA /Mini jacks)
1Vp-p / 75 Ohms
Audio Output Level
(RCA /Mini jacks)
1.2V / 10k Ohms
Analog RGB Input
0.7Vp-p / 75 Ohms
Audio
Maximum Power
50Wx4
Full Bandwidth Power
(at less than 1%THD)
22Wx4
Preout Level (V)
4V / 10k Ohms
Preout Impedance (Ohms)
=< 600 Ohms
Speaker Impedance (Ohms)
4-8 Ohms
TONE
BASS
100Hz ±8dB
MIDDLE
1kHz ±8dB
TREBLE
12.5kHz ±8dB
External SW
Maximum Power Supply Current
–
Navigation Section
Receiver
–
Receiving Frequency
–
Acquisition Times
–
Update Rate
–
Accuracy
–
Positioning Method
–
Antenna
–
General
Operating Voltage
14.4V(10.5V to 16V)
Maximum Current Consumption
10A
Installation Size (W x H x D)
178mm x 100mm x 160mm
Operational Temperature Range
-10°C to +60°C
Weight (Main Unit)
2.6Kg