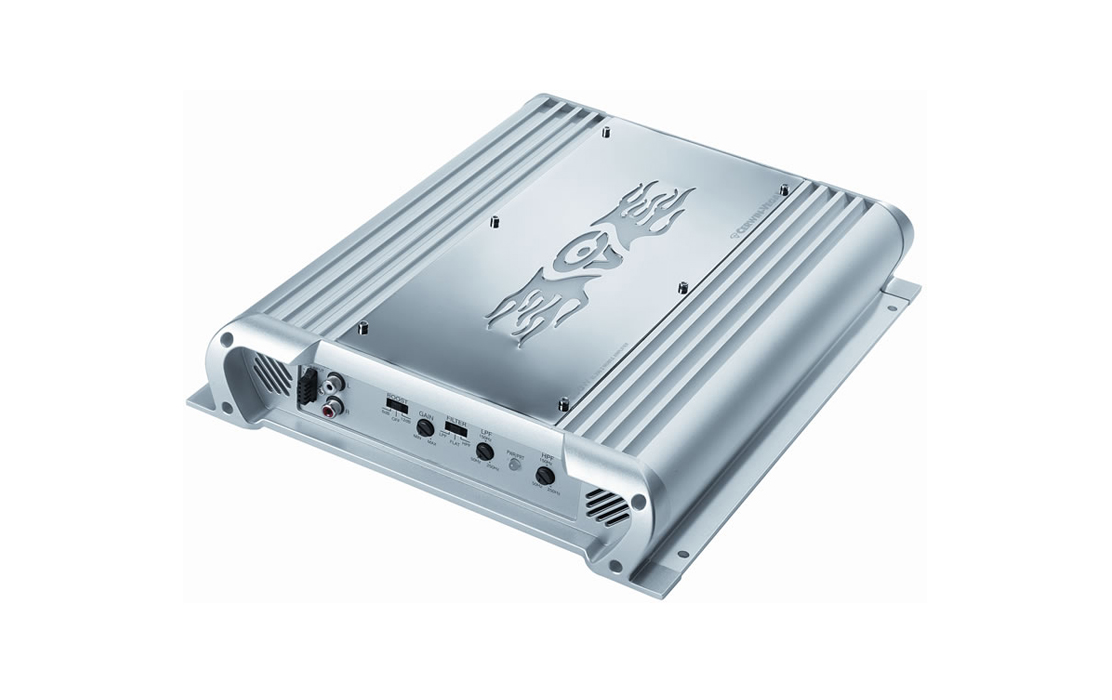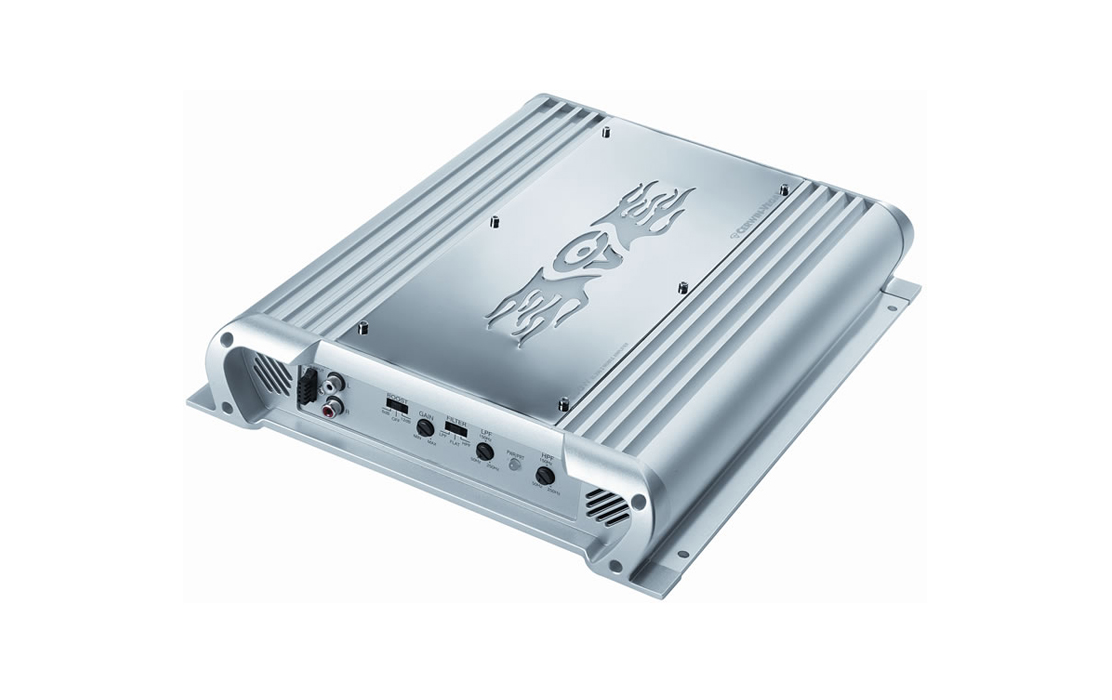 Cerwin Vega XL Series 300.2 Car Amplifier
Php 12,500.00
2 Channel Mobile Amplifier XL amplifiers use an unregulated MOSFET power supply for superior control of power. A toroid-coil transformer yields maximum power transfer with minimum losses.
INQUIRY FORM
Full Frequency response with low distortion and exceptional signal to noise performance.
Advanced circuit design that features bridgeable and mixed-mode operation for use with various systems, including those with satellite speakers and/or subwoofers.
Variable high-pass/low-pass flat electronic crossover with a 12dB per octave slope and full adjustable range (from 50Hz to 2.5kHz) to aid in audio system design.
Switched (0dB, +6dB, +12dB) bass boost circuit to reinforce low-frequency signals that may be lost due to subwoofer box design.
Adjustable input level controls with ground loop isolation accepting a wide range of input signals.
High-level signal input
Remote turn-on with "soft start" muting to prevent turn on or turn off "Thump"
Pulse-width modulated MOSFET power supply with low RFI and protection circuits for overheating and speaker shorts.
Gold plated input/output connectors and an external automotive type fuse
Aluminum heat sink for efficient heat dissipation
Low profile, compact size for space-limited installations.
DESCRIPTION
2 Channel 300 watt power amplifier
RMS Power Rating: 150 watts x 2 chan. at 2 ohms
RMS Power Rating: 105 watts x 2 chan. at 4 ohms
Bridged RMS Power rating: 300 watts x 2 chan. at 4 ohms
Low and High-level inputs
MOSFET PWM Supply
Built-in crossover: HPF: 50 – 250Hz, LPF: 50 – 250Hz
Gain controls
Bass boost control: 0,6,12dB
Thermal protection
Short circuit protection
Remote turn-on
Protection LED indicator
Power on LED indicator
Dimensions: 2-1/4″ H x 10-1/2″ W x 13-1/4″ L
FEATURES AND SPECIFICATIONS
Power Specifications – Full Range Channels
| | |
| --- | --- |
| RMS Power @ 4 ohms | 105 watts x 2 channels |
| RMS Power @ 2 ohms | 150 watts x 2 channels |
| RMS Power @ 1 ohm | Not Stable |
| Bridged RMS Power | 300 watts x 1 channels |
Power Specifications – Subwoofer Channel
RMS Power @ 4 ohms
RMS Power @ 2 ohms
RMS Power @ 1 ohm
Power Specifications – Full Range Channels
Peak Power @ 4 ohms
Peak Power @ 2 ohms
Peak Power @ 1 ohm
Bridged Peak/Max Power
Power Specifications – Subwoofer Channel
Peak Power @ 4 ohm
Peak Power @ 2 ohms
Peak Power @ 1 ohm
Amplifier Specifications
| | |
| --- | --- |
| Amplifier Series | |
| Marine Certified | |
| Amplifier Class | |
| Number of Channels | 2 |
| Total Peak Power Output | |
| Total RMS Power Output | 300 watts |
| Maximum Input Gauge Size | |
| Minimum Impedance Unbridged | 2 ohms |
| Minimum Impedance Bridged | 4 ohms |
| THD at Rated RMS Power | 0.05% |
| Speaker Level Inputs | Yes |
| Preamp Outputs | No |
| High-Pass Crossover Frequency | |
| Low-Pass Crossover Frequency | |
| Subsonic Filter | |
| Signal-to-Noise Ratio | 85 dB |
| Channel Separation | |
| Bass Boost | 0,6,12dB |
| Bass/Gain Remote | |
| Fan Cooled | No |
| Fuse Rating | 25A x 2 |
| Total Fuse Rating | |
| Strappable | |
| Amp Bluetooth Connectivity | |
| Hi-Res Certified | |
| | |
| | |