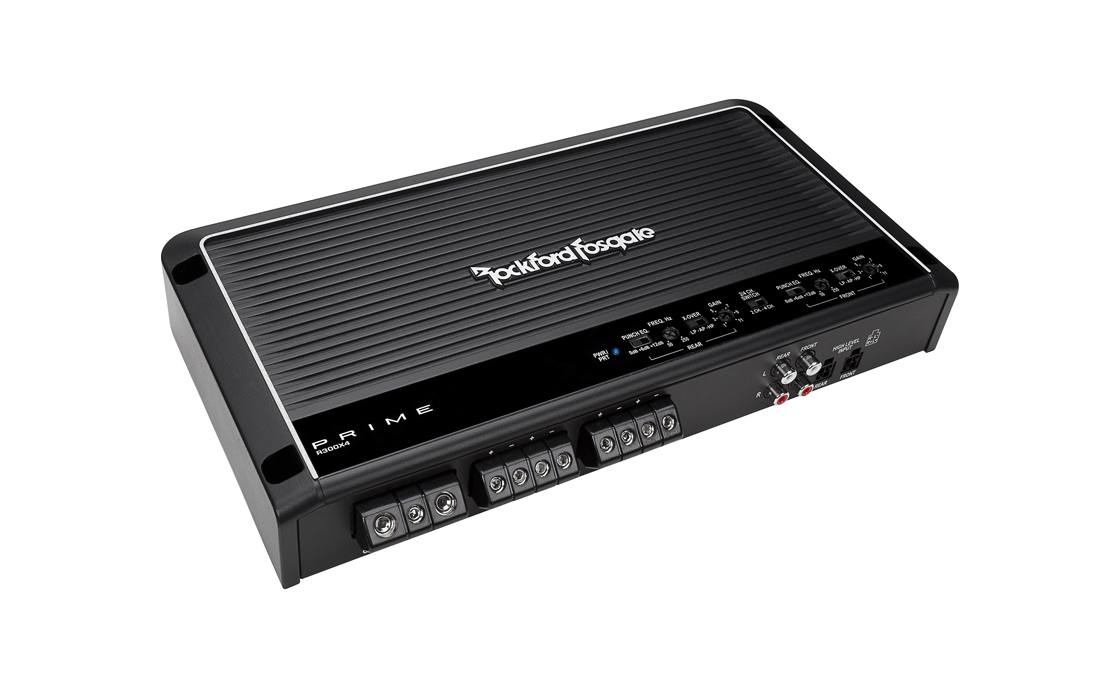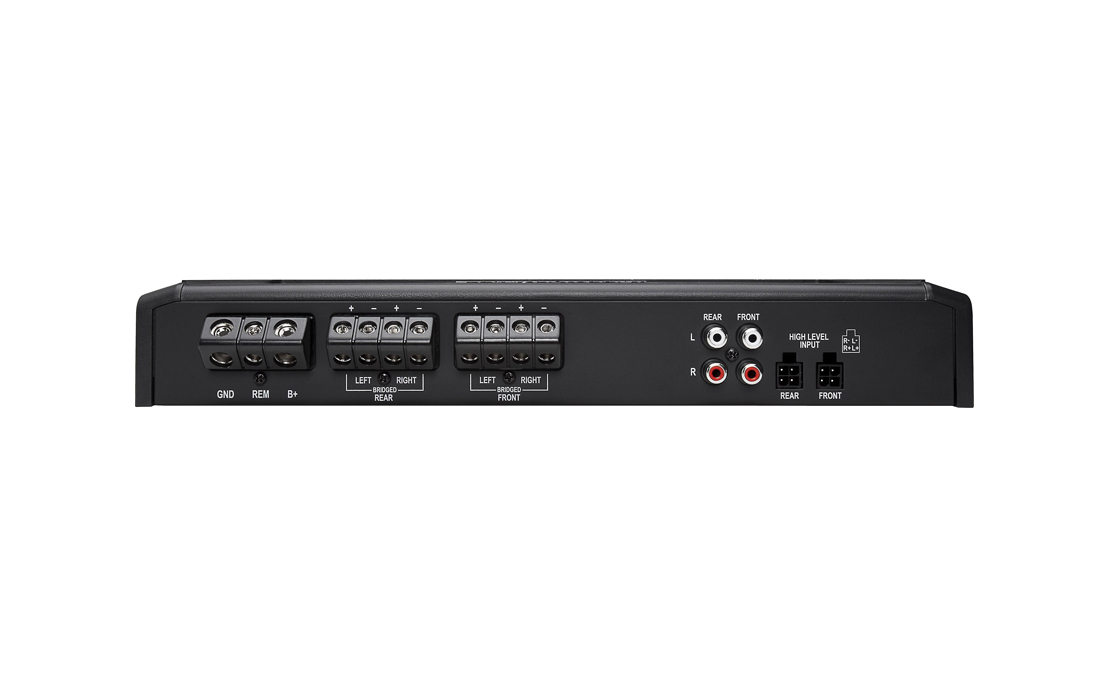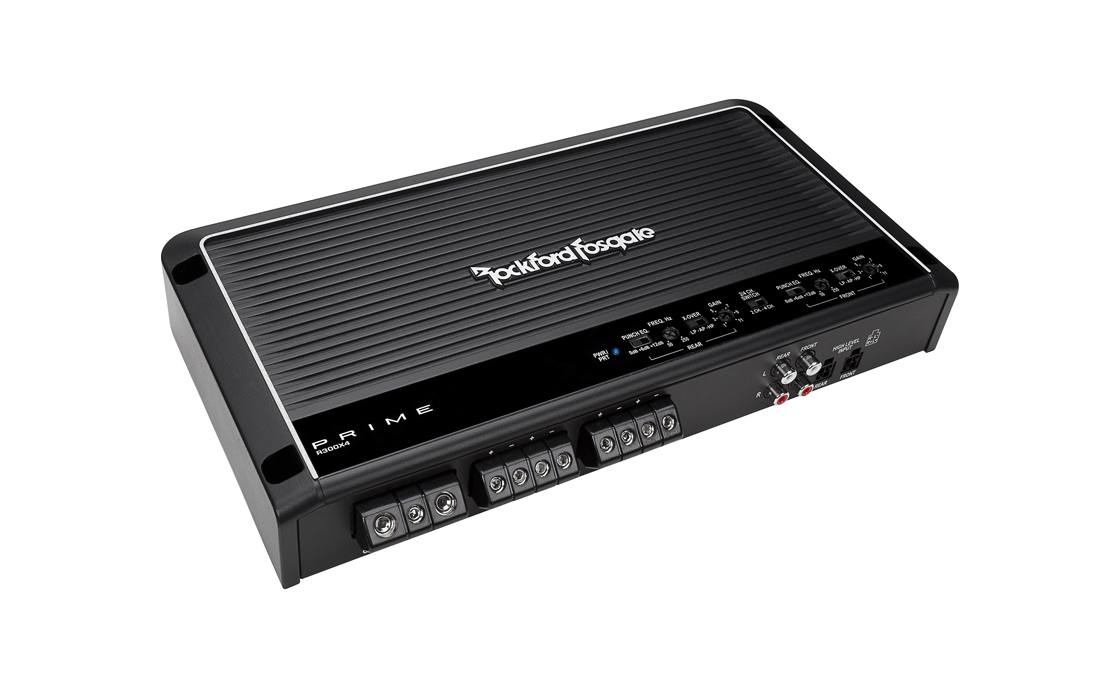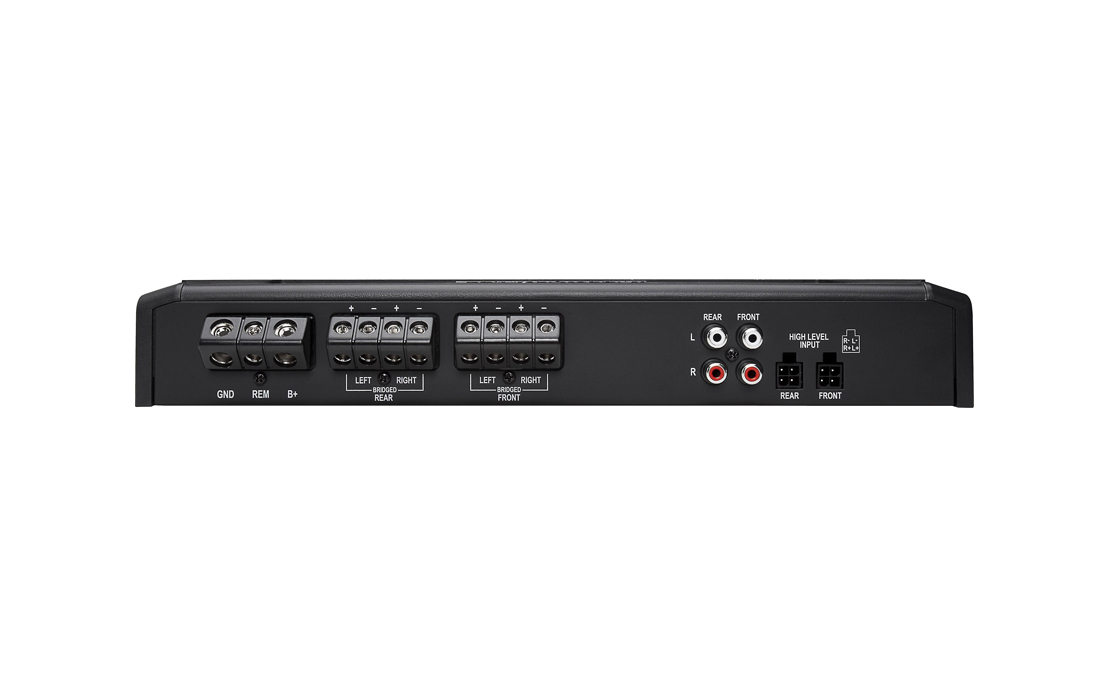 Rockford Fosgate Prime R300X4 Car Amplifier
Php 15,500.00
Rockford Fosgate Prime R300X4 4-channel car amplifier — 50 watts RMS x 4
INQUIRY FORM
Rockford Fosgate power for your speakers
Rockford Fosgate performance in a small package. The Prime Series R300X4 4-channel amp can drive your speakers with 50 watts RMS each, so you'll really feel your tunes rockin'. Or, you could switch the R300X4 to 2-channel mode to run a couple of subs with 150 watts RMS each — when you buy a bigger amp for your subs, later on, you can still use this 4-channel to drive all your speakers. Smart move.
You can use the high- and low-pass filters and Rockford Fosgate's famous Punch boost to get maximum performance from the speakers in your vehicle. And speaker-level inputs let you hook this amp up to almost any system, even a factory stereo.
Rugged performance and value
The R300X4's heavy cast-aluminum chassis efficiently draws damaging heat away from its internal components, ensuring reliable, long-term play. The amp's built-in sensors keep track of the output current and power supply temperature, ensuring that plunging speaker impedances (they change constantly during play) or even a short circuit won't hurt anything. Your driver's seat will become your favorite place for listening to music once this Prime amp goes to work.
PRODUCT HIGHLIGHTS:
4-channel car amplifier
50 watts RMS x 4 at 4 ohms (75 watts RMS x 4 at 2 ohms)
150 watts RMS x 2 bridged output at 4 ohms (4-ohm stable in bridged mode)
CEA-2006 compliant
variable high- and low-pass filters (50-250 Hz, 12 dB/octave) on front and rear channels
selectable bass boost (0, 6, 12 dB at 45 Hz)
Class-AB amplifier design
MOSFET power supply
frequency response: 20-20K Hz
preamp and speaker-level inputs
8-gauge power and ground leads and a 50-amp fuse recommended — wiring and hardware not included with amplifier
no onboard fuses — when installing multiple amps in a system, an additional 50-amp in-line fuse between the distribution block and this amplifier is recommended
13-1/4″W x 2″H x 7-3/8″D
FEATURES AND SPECIFICATIONS:
Performance
RMS Power Output (Watts x Channels)
50 x 4
Peak Power Output (Watts x Channels)
N/A
Power at 2 Ohms (Watts x Channels)
75 x 4
Bridged Power (Watts x Channels)
150 x 2
Minimum Impedance Bridged
4
Minimum Impedance Unbridged
2
Best Frequency Response
20-20k Hz
THD at Rated RMS Power
1%
Signal to Noise Ratio
80 dB
Input Voltage
14.4v
Features
Amplifier Class
AB
Low-Pass Crossover Frequency
50-250 Hz
Low-Pass Slope (dB/octave)
12 dB/octave
High-Pass Crossover Frequency
50-250 Hz
High-Pass Slope (dB/octave)
12 dB/octave
Bass Boost
0, 6, 12 dB
Bass Boost Frequency
45 Hz
Fan Cooled
No
Fuse Rating
50
Speaker Level Inputs
Harness
Preamp Outputs
No
Width (inches)
13-1/4
Height (inches)
2
Depth (inches)
7-3/8